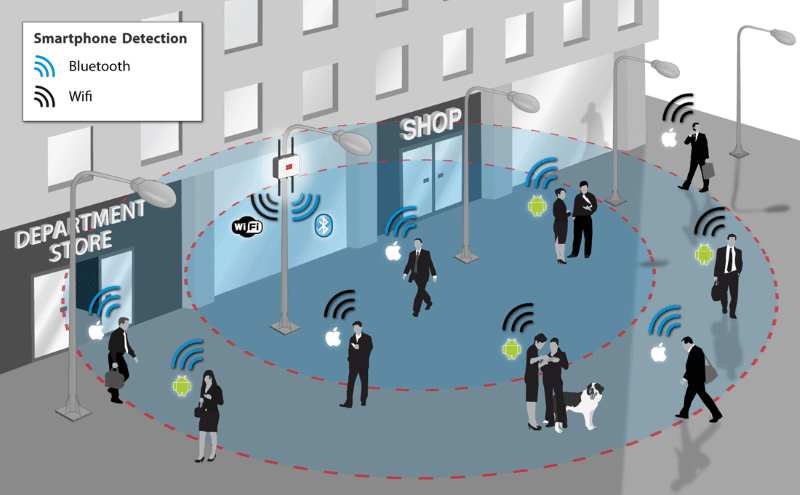 How Your Business Can Use Bluetooth Proximity Marketing Successfully
Businesses are always seeking new methods to enhance their marketing strategy. After all, it's the element that will attract new customers and ensure that your business is profitable!
Who can use proximity marketing?
Proximity marketing is most often used by public and leisure facilities such as hotels, restaurants, stadiums and airports, although any brick and mortar business location is able to use the marketing technique. This is because any business with a physical location can target customers within a certain radius.
There are a variety of ways in which proximity marketing can be used by companies to further their sales and boost brand awareness. Amongst some of the most common include:
To distribute media and information
Social applications
Retail check-ins
Payment gateways
Local advertising
How to connect?
Whichever objective you've looking to achieve through using proximity marketing, the following techniques will allow you to implement the strategy successfully:
Geofencing
The most popular method for using proximity marketing is geofencing. This software allows a company to set up triggers so when a device enters or exits the boundaries defined by the administrator, an alert is sent to your device.
This is a fantastic way to use proximity marketing, especially when combining the geofencing software with SMS marketing systems. Together, this strategy allows businesses to use their customers' locations to push text messages when they're near a specific location, such as their shop.
Near-field communications
Also referred to as location-based marketing, you could also consider using near-field communications (NFC) to see a surge in sales.
NFC is a technology that is embedded into mobile devices to create a connection between the mobile phone and a transmission device, such as a card machine. It's how Apple Pay and contactless payments work, but data from these processes can be analyzed to market your business to existing customers.
The technology allows businesses to send targeted advertising messages, such as special offers, to the device. For this reason, it's a fantastic way to encourage past customers to repurchase and up-sell your products.
WiFi hotspot
Free WiFi for customers is now considered as a business essential. Not only will it help to boost customer satisfaction, but offering some form of internet connection, such as hotel WiFi, will enable you to leverage the benefits of location-based marketing.
WiFi hotspots can be accessed by the public when they enter their details on a splash page. Once their details are handed over and access is given, your business will be able to see that a customer has logged into its WiFi, giving you the ability to market content to them.
This form of WiFi marketing is extremely beneficial as you can target your current customers based on what activities they've previously completed. By diving deeper into your WiFi analytics, past behaviors can be analyzed to improve the success of your personalized marketing efforts.
Bluetooth
Another popular method of using proximity marketing is through Bluetooth. This is done when content is pushed through the Bluetooth connection, using beacons or notifications that ask for the customer's permission to do so. Once these notifications are accepted, they will then open a new tab in the device whereby the customer can explore the products on offer.
Retail organizations, such as restaurants with a WiFi connection, often prefer this method because it acts as a valuable way to up-sell products when somebody is near their shop.
Mobile browsers
Finally, you could consider using proximity marketing through mobile browsers. This can be done by geotargeting a customer who has visited your site and is within proximity, regardless of their WiFi connection.
This method of location-based marketing is preferred by businesses with an aim to target new customers because the audience doesn't have to be connected to private WiFi in order to be targeted.
You can also tailor the content for the individual person viewing your marketing messages to increase the success rate of your campaign.
As you can see, proximity marketing is a valuable asset that many businesses can use successfully, depending on the techniques that they use. However, we're confident that these tips will provide you with a way to target your ideal customer, learn more about their purchasing behavior and complete your end goal – to make a sale!
Ref: FRUGAL ENTREPRENEUR